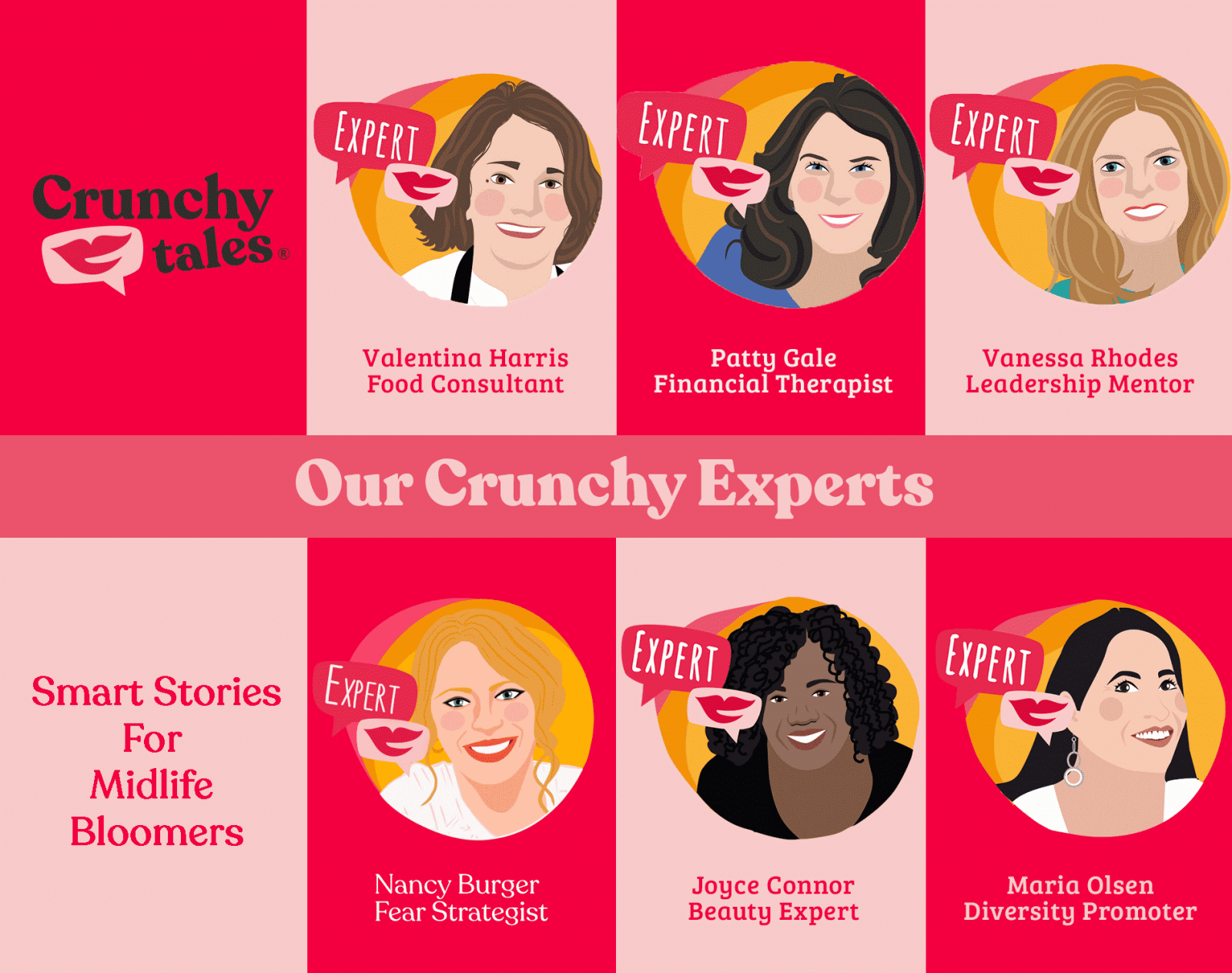 Valentina Harris – Chef & Food Consultant
Valentina is a passionate Italian cook and award-winning author with more than 30 books to her name. Tracing her family back to 1369 through the illustrious Sforza dynasty, Valentina is the youngest member of a large Anglo-Italian family of gourmets. Former President of the London chapter of Les Dames D'Escoffier, Valentina is actively committed to strengthening the position of professional women in the world of food, beverage and hospitality, and uses her wealth of experience to mentor young women who dream of a career within it.
Patty Bonsera – Financial Therapist
Patty is the founder of Fear.less Girl Financial, a personal finance boutique offering heart-centred money coaching and financial life planning for midlife women seeking, "What's next?". She picks up, where mainstream financial services leave off, to bridge the gap between the emotional and practical in helping women shift how they see their relationship with their money. Patty believes money stories are not a taboo topic and she is passionate about changing the narrative of the discussion and removing the stigma.
Vanessa Rhodes – Leadership Mentor
Vanessa is a very experienced HR professional. Her expertise lies in providing tangible and effective transformational solutions to people, process and performance matters. In 2018, after a 30-year career in human resources, Vanessa quit her well-paid executive role to set up her own consultancy business, Imago HR. She was recently described as a 'gateway to sanity'. Her view on life in general, and work specifically, is 'just keep learning and keep facing forwards'.
Joyce Connor – Beauty Expert
Joyce Connor has a 20-year background in the cosmetic industry. She is an international, award-winning makeup artist and skin expert based in Reading, UK. Joyce regularly speaks on BBC radio and writes for magazines. She is also a regional coordinator for the cancer charity Look Good Feel Better. One of Joyce's mottos is 'great skin is everything'. Joyce is specializing in Korean and Japanese skincare and offers skin consultations, skincare shopping and sells some of her favourite products in her online store.
Maria Olsen – Diversity Promoter
Maria Olsen is an attorney, author, public speaker and radio show host. Her radio show in Washington, D.C., "Inside Out," focuses on LGBT and diversity issues. Her first nonfiction book, Not the Cleaver Family–The New Normal in Modern American Families, examined the changes in families in this decade. Her latest one, 50 After 50: Reframing the Next Chapter of Your Life, which chronicles the 50 new things she tried in her 50th year to determine how she wanted to live the next chapter of her life after getting sober and divorced, has been used as a vehicle to help many women reinvigorate their lives. Maria worked on diversity issues while in private practice and as a political appointee in the U.S. Department of Justice.
Nancy Burger – Fear Strategist
Nancy Burger is an author, speaker, and Fear Strategist who teaches actionable strategies and skills to shift fear-based thought patterns. Drawing on personal life experience and researching cognitive behaviour, behavioural finance and neuroscience, Nancy offers provocative and engaging talks, workshops and private sessions that elevate the conversation around how fear affects our personal and professional lives and how we can change our relationship with this complex emotion.
Our team of advisors is specially selected for their particular vision and for their continuous effort to empower middle-aged women.
Follow their tips and advice on CrunchyTales, be inspired by their journeys, learn from their wisdom and experience or drop them an email.