The CrunchyTales team is made of global-minded risk takers coming from different Countries and backgrounds. All together we work hard to bring you content and arts that worth it.
Michela Di Carlo
Founder and Editor in chief
As fierce as a lion tamer, she moves smoothly in the international media arena using the power of words only. When she doesn't play with them on paper she prefers turning her views into food for thought. As a ringmaster, you will see her entertaining a vast audience of professionals although she still might get very emotional at weddings. She believes in the magic of Unicorns.
Hanna Suni
Editor-at-Large and Illustrator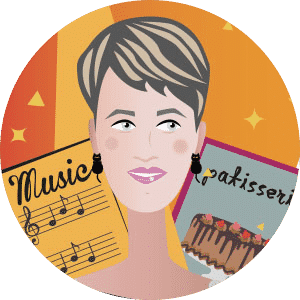 Combining Nordic rigour with Mediterranean spontaneity has allowed Hanna to unleash her creativity on screens and canvases. Avid story-reader and teller, her thirst for tales is unquenchable. Always on the move, Hanna flies from client meetings to baking chocolate cakes for her boys. Exploring the passions of other silver-pride women made her discover at 44: she is a cat-lover!
Our Board Of Experts
Special Guest Contributors
Penny Pepper, Jennifer Thompson, Deborah Cross, Michaela K. Bellisario, Jane Ashton, Jo Moseley, Stella Fosse, Kathryn Eade, Colleen Rosenblum, Deborah Darling, Nikki Love, Amy Schmidt, Maria Leonard Olsen
Our CrunchyTellers
Lorenza Bacino, Joanna Lawson, Martina Moretti, Silvia Russano, Amy Spencer, Donna Maurer, Lisa O'Hare, Chiara Lisowski