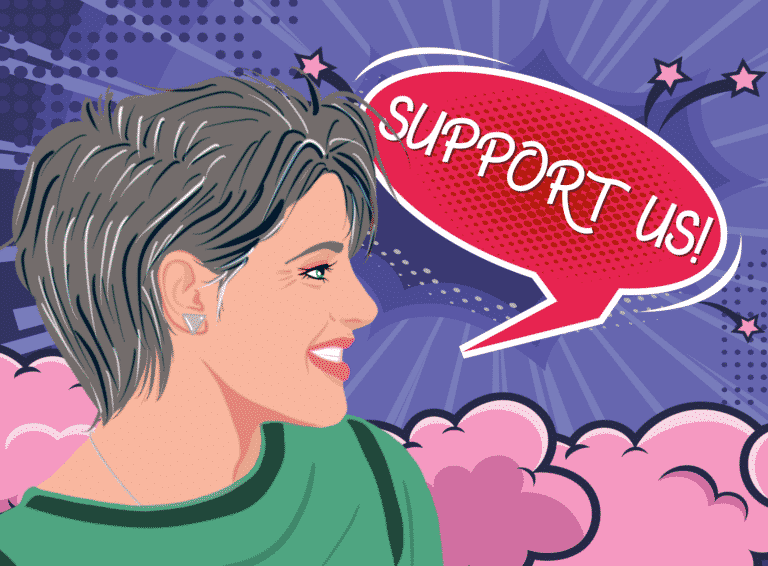 Be part of our crunchy mission! Launched in 2018, CrunchyTales is now embarking on a new exciting phase. We are focused on promoting our positive message, consolidating our readership and our network of partners, providing middle-aged women with a platform where to exchange experiences, learn from each other and make their voices heard.
Our aim is to break boundaries between assumption and reality, showing the multi-faceted talents, resources and experiences of ladies in all their midlife glory.
In December 2019 we have been featured by Kickstarter amongst the most loved projects and raised a substantial sum of money through crowdfunding to invest in our activities – our online magazine and our Crunchy Talks around Europe. You can continue to support our mission to reset the meaning of midlife with a contribution of any size as they are all valuable for our future and assure we can keep delivering quality journalism that is open for women all around the world.