Say Goodbye to Thinning Hair: The Best Haircuts for Women Over 50
4
min read
If you're a woman over 50 who has thinning hair, rest assured it's not so uncommon. As we get older, our hair may naturally lose its volume, but that doesn't mean we have to settle for lacklustre locks. With the right haircut, you can say goodbye to your hair woes and hello to confidence while still looking stylish and glamorous. 
From short pixie cuts to shoulder-length bobs, there are plenty of options that can add volume and texture to your hair. Join us as we explore the top haircuts that are not only flattering but also easy to maintain, allowing you to feel fabulous at any age. 
Why is my hair getting thinner?
According to the NHS, around 8 million women in the UK experience hair loss, and Harvard Health Publishing estimates that around a third of women will be affected at some point in their lives.
The first wake-up call is that you can't style your hair and you realize that there is a lack of density or volume: it seems that your strands have become thinner. This can be caused by a variety of factors, including hormonal changes, genetics, stress, and certain medical conditions.  
Although, thinning hair can be challenging to manage, as it may be more prone to breakage and may not be as bouncy as it used to be, with the right haircut and styling techniques, you can still create the illusion of thicker hair and also highlight your best features.
What is the best haircut for thinning hair?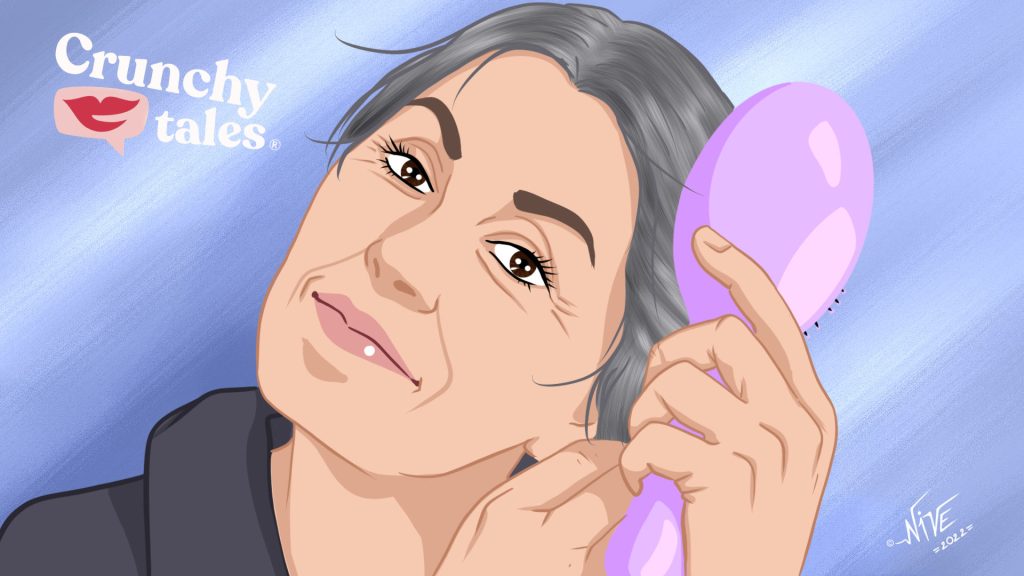 When choosing a flattering haircut there are several factors to consider. You can take inspiration from celebrities like Michelle Pfeiffer, Tilda Swinton, Lisa Kudrow, Jodie Foster, Jamie Lee Curtis, Diane Keaton or Helen Mirren who have found the perfect haircut for their thin hair, but ultimately it's your face shape, lifestyle, and personal preferences that will help you nail your look.
As a rule of thumb, if you're looking to give your thinning hair a boost without spending all your money on a head full of extensions, hair stylists agree on embracing a volume-enhancing haircut, like an asymmetrical or blunt bob, soft shags or even a pixie cut (a short, cropped style that can be customized to suit your face shape and hair texture) if you feel a bit daring, and then add some highlights that frame your face to fake fullness. 
Sometimes, well-placed subtle layers may be also an interesting style for women over 50 to help them give dimension and volume to their bobs and lobs (just avoid too many short and choppy layers as they can make your hair fall flat).
Is a short haircut better for thin hair?
Shorter hair is typically better for fine hair because you can create the illusion of fullness through styling and shaping, while longer hair makes thin strands more noticeable. However, that doesn't mean you should give up on your preferences.
Faisal Qureshi, the founder of luxury haircare brand Raincry, advises opting for a shoulder-length cut with blunt ends, as this can make your hair appear thicker.
"No matter the hair type, long locks tend to weigh the hair down, but this is especially true for those whose hair fares thinner. Typically, very long lengths will lack volume and that includes your layered lengths," he says. "Also, I recommend making the hair and layers proportionate with each other and not too long overall." 
If you have super thin hair, a great idea to enhance your style is also by adding light waves, curls, a voluminous braid, or even a crimped bun to make it more dense and glamorous.
What is the best haircut for very thin hair in the front?
Thinning hair at the front of the head can be challenging for women to deal with, but luckily there are some pretty cool ways to disguise your weakening hairline. You can start with using a hair topper, clip-on bangs, wigs or hair extensions but in the end, nothing can beat a great haircut and a consultation with your hairstylist.
According to experts, side-swept, see-through bangs will solve this problem and visually add some volume. "Fringes that are side-sweeping work well as they make the hair appear thicker and create a better fringe, whereas straight fringes don't work as they tend to get oily over the day and separate more," says Zoe Irwin, an established creative director and session stylist who has worked with many of the world's top brands, magazines and hairdressing businesses.
Alternatively, asymmetrical, graduated haircuts with bangs angled towards the temples will help hide the lack of hair density in this area.
The best shampoos and treatments for thinning hair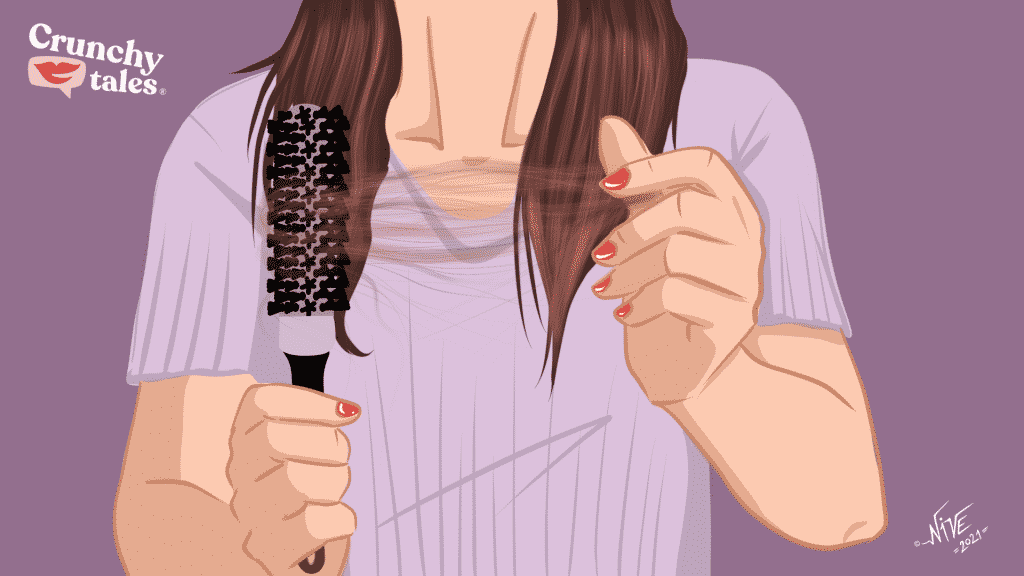 Whether you're looking to prevent or treat signs of hair loss, your first step should be consulting with a trusted dermatologist or trichologist to determine the root cause and create a plan. Then, it's important to work with a skilled hairstylist who can tailor a cut that suits your unique features and hair type. Additionally, investing in quality hair products, such as a nourishing shampoo and conditioner, mousse or texturizing spray, can help boost the volume and texture of your haircut. 
However, it's important to note that there is no one-size-fits-all solution. In most cases, it will be a combination of things that brings about results. By focusing on nourishing your hair with regular trims and quality products and avoiding excessive heat styling or harsh chemicals you will be a step ahead of looking after your thinning hair.
Here are some recommended products for women over 50:
1. Nioxin System Kit: The Nioxin System Kit is a three-step system that cleanses, optimizes, and treats the hair and scalp. It helps remove follicle-clogging sebum, fatty acids, and environmental residues, promoting a healthy scalp environment and fuller-looking hair.
2. Bumble and Bumble Thickening Shampoo and Conditioner: Designed to add volume and thickness to thinning hair, they contain lightweight polymers that plump the hair shaft, making it appear fuller and thicker.
3. L'Oreal Paris Elvive Fibralogy Thickening Shampoo and Conditioner: They are formulated to expand the diameter of each hair strand, giving the appearance of thicker hair. They contain siloxane, a patented molecule that penetrates the hair fibre and expands it from within.
4. Living Proof Full Dry Volume And Texture Spray: it's a versatile texturizing spray that turns up the volume on different styles for an imperfectly perfect lived-in look and feel. It's formulated with the brand's new, patent-pending, expendable, textured aero-spheres called ETAS, which deliver big volume and texture on your hair without weighing it down.
The Takeaway
If you are a woman over 50 with thinning hair, choosing the right cut lays down the groundwork to maximise your hair to its full potential. However, if you want to help your hair look good, the best way is always to start with a healthy lifestyle. 
Eating a balanced diet, rich in vitamins and minerals, such as fruits, vegetables, lean proteins, and whole grains, in your daily meals, avoiding processed food, staying hydrated and keeping your stress at bay are still the pillars of having glowing and healthy hair at any age.